Canned fish is an essential food item found in kitchens worldwide, including kitchens in the United States. Canned fish has been a popular way to consume protein in a convenient and tasty way, from Spanish sardines to tuna from Japan.
There are many types of canned fish enjoyed in the United States. Beyond classic tuna and sardines, Americans enjoy canned octopus, squid, mussels, and mackerel.
With the many benefits of canned fish and the now TikTok-famous "tinned fish date night, " canned fish is and will continue to be a popular food in the United States. Let's explore the canned fish market in the US a little further.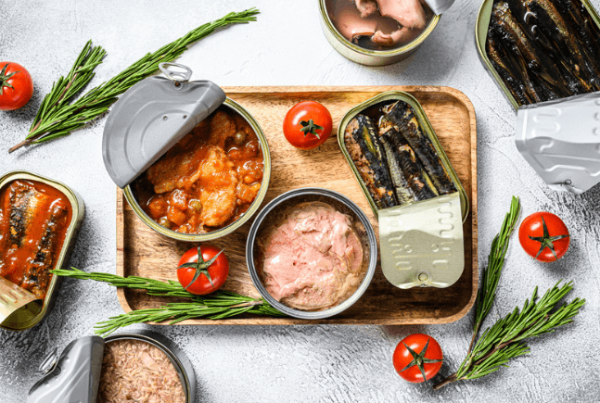 The popularity of Canned Fish in the United States
In the United States, canned fish has become more popular over the past few years. In 2020, the consumption of canned fish was 4.1 pounds per person in the United States. Looking into the future, this consumption is expected to grow. The U.S. market for canned seafood between 2022 and 2030 is expected to rise by 4.1% CAGR.
Let's look at some of the reasons why canned fish has been gaining popularity in the U.S.
Convenience – Canned fish is convenient, easy to use, and can be kept for a long time without spoiling. This makes it a great choice for busy Americans who want a quick and healthy meal or for those who want to consume more fish but don't have the time or money to cook raw fish.
Health Benefits – Canned seafood is rich in protein, Omega-3 fatty acids, and other essential nutrients. When attempting to enhance their diet, many individuals opt for canned fish. In the United States, there has been an increasing emphasis on a healthy diet, and more people are becoming aware of the health benefits of fish.
Versatility – Canned fish is extremely versatile because it can be used in many different dishes: salads, sandwiches, pasta dishes, and casseroles. For example, in the United States, canned tuna is commonly used in tuna salad sandwiches, while canned salmon can be used in spreads or even as a primary dish.
Affordability – When compared to fresh fish, canned fish is less expensive. People who can't always buy fresh fish may find it easier to buy canned fish now with its range of price points. Canned fish is also a good deal because it has a lot of protein and nutrients per serving.
Accessibility – The United States is a massive country with some locations facing limited access to fresh fish. People all over the country can enjoy the taste of seafood without having to rely on fresh fish alone. Canned fish can be shipped and sold all over the country, ensuring that both coastal and inland locations can have access to fish.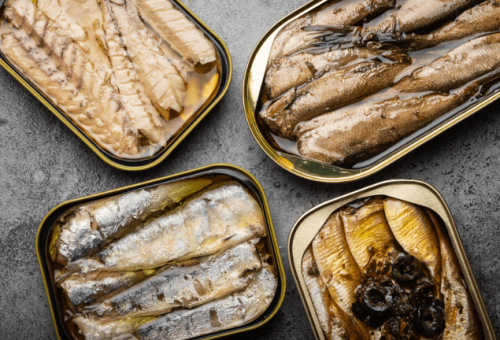 There are a variety of canned fish that are popular in the United States, with tuna being the most popular.  Let's take a look at tuna and other popular canned fish.
Tuna
Tuna is one of the most famous fish around the world, especially in Japan. Japanese tuna is known for its high quality and is valued for its firm, meaty texture, and rich taste.  Beyond Japan, U.S. consumers love tuna as well. The imports of canned tuna into the United States increased nearly 11% between 2017 and 2018
Tuna in a can is extremely popular in the United States due in part to its versatility as it can be used in salads, sandwiches, and pasta recipes. A study conducted by the National Fisheries Institute states that almost 90% of American households have consumed canned tuna. Additionally, in that same study, 23% of those surveyed eat tuna every week.
Salmon
For a good reason, Norway is one of the biggest places in the world that makes canned salmon. Norwegian salmon is known for being high quality, and its rich, oily taste and firm texture make it very popular. Salmon in a can is a versatile food that can be used in many different recipes, like pasta, salads, sandwiches, and dips. It is also a good source of Omega-3 fatty acids and has a low level of mercury. All these features make salmon a very popular canned fish in the United States with canned salmon amounting to 16% of salmon consumed in the U.S.
Sardines
Sardines are small, oily fish that are usually packed in tomato sauce or olive oil. They are very famous in Portugal where they are a national favorite. The delicate taste and soft texture of Portuguese sardines make them a popular choice for small meals. They are also a good source of Omega-3 fatty acids and don't have much mercury, which makes them a popular choice for Americans who want to eat more fish.
Additionally, sardine consumption in the United States is expected to grow by 7.8% between 2022 and 2030.
Anchovies
Anchovies are small fish that live in salt water and are often used in Mediterranean food. Many Italian and Spanish recipes include anchovies. Anchovies in a can are often packed in olive oil which enhances their taste and helps them last longer.  Anchovies are a mainstay of Mediterranean food and are appreciated by Americans who like strong, savory flavors in salads or on their pizzas.
Mackerel
Although not as common in the American diet, mackerel is a type of oily fish that lives in the North Atlantic and is often used in hearty fish soups. Mackerel in a can is often put in tomato sauce or oil, which enhances its flavors and helps it last longer. Mackerel has a strong, slightly sweet taste that's great for Americans who like fish with a lot of flavor.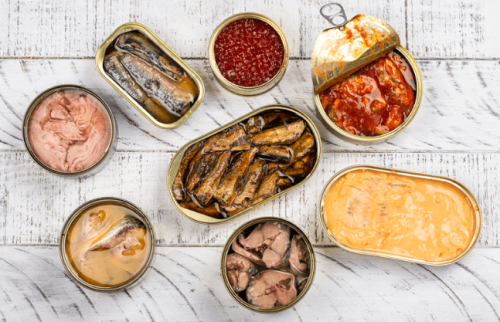 Imports of Canned Fish to the United States
Canned fish is a famous and well-appreciated import in the United States, with many suppliers from all over the world. The U.S. imports most of its canned fish from the following countries:
Thailand -Thailand is one of the biggest countries that sends canned fish to the U.S. It is known for producing tuna in a can, especially skipjack tuna and albacore tuna.
Ecuador – Ecuador is another big supplier of canned tuna to the U.S. It produces a lot of canned tuna, most of which comes from yellowfin and skipjack tuna.
China – China is a big player in the market for canned fish around the world, and it sends a wide range of canned fish goods to the U.S. It sends a lot of dried fish to other countries, like tuna, sardines, salmon, and mackerel.
Vietnam – Vietnam has become a well-known country that sends canned fish to the U.S. It is known for producing and exporting fish goods like canned tuna and other kinds of fish.
Philippines – Another country that sends a lot of canned fish to the United States is the Philippines. It gives the U.S. market canned tuna, sardines, and other fish goods.
While these countries provide much of the imported canned fish, other countries and their companies do sell and ship to the United States, as well.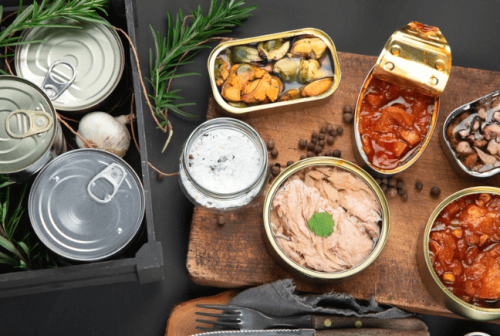 Going Forward with Canned Fish
In the United States, people have been eating more and more canned fish in recent years. This is because people are looking for easy, cost-effective, and healthy food choices. As the demand for canned fish continues to rise, the market for more and different canned fish is sure to climb as well.
If your business produces canned fish, consider selling your product to hungry Americans.  With PriorNotify, it is now easy to send canned fish to the United States.
PriorNotify simplifies the paperwork for the U.S. Food and Drug Administration (FDA) for international makers, sellers, and transporters of foreign foods and drinks.  With PriorNotify's e-commerce integrations, when a U.S. customer buys food or drinks from a foreign online store, the paperwork for the U.S. FDA is automatically generated.
Click here or go to PriorNotify.com for a free 7-day trial of PriorNotify.