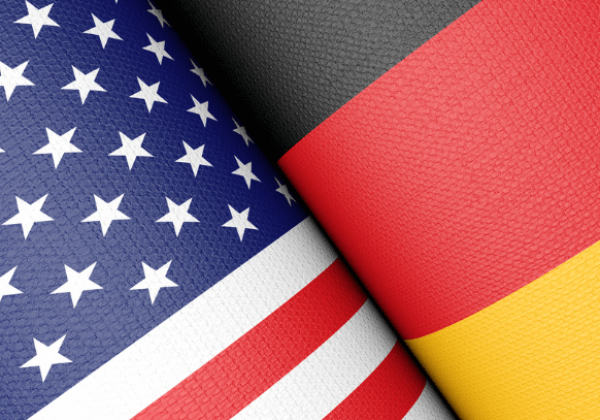 Germany is one of the world's leading exporters, and the United States is one of the country's most important trading partners. The trade relationship between the two countries is extremely strong with Germany being one of the United States' closest European allies and trade partners.
Germany's exports to the United States are diverse including categories such as automobiles, pharmaceuticals, chemicals, and of course, food and beverage. In 2022, the total value of German exports to the United States was around $165 billion. The United States is an important market for German exports, with the U.S. being the top destination for its exports.
As for food and beverage exports, according to Tagesspiegel in 2020 Germany's top exported food and beverages were pig-related products. The second largest category of food and beverage exports were "food preparations" such as soups, sauces, seasonings, baking powders and the like. Also included in the list were chocolate products, cheese, coffee products and pastry.
Most of Germany's food and beverage trade is currently amongst European Union countries with its main food destination being the Netherlands followed by France and Italy. Within the top ten food and agricultural product export destination, only two are not EU countries: the United Kingdom and China.
What does this mean for Germans selling food and beverages?  There are other markets to take advantage of, namely the United States.  With German-Americans being the largest self-reported ethnic ancestry group in the United States at approximately 49 million people, there is a huge market for German food and beverage products.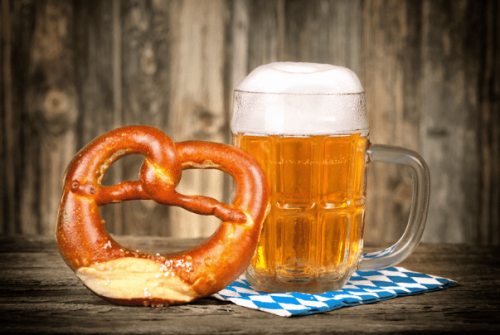 German cuisine is diverse, offering a wide range of dishes and beverages that are popular both in Germany and around the world including in the United States. Some of the most popular German foods and beverages amongst Americans include beer, bratwurst, schnitzel, pretzels, sauerkraut, and wine.
Americans are quite fond of the food and beverage offerings at events such as German Oktoberfest celebrations and Christmas markets. Of the 14% of Munich's Oktoberfest attendees from abroad, 12% are from the United States. With German Christmas markets being so popular in their home country, many American cities are now offering replicas for locals to attend.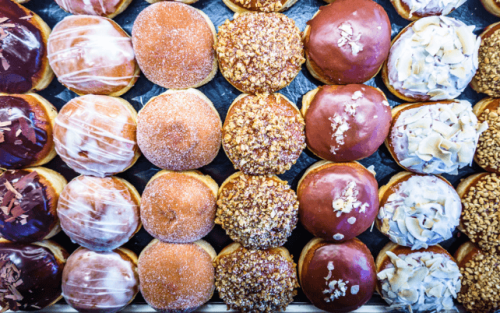 For Germany-based businesses that produce or sell food and beverages, expanding into the U.S. market is a great business opportunity. Benefits of selling German food and beverages online to Americans include attracting more customers, improving customer satisfaction with convenience, lowering overhead costs, and raising brand awareness.
The main reason to sell to Americans is the increase in potential customers. In 2022, food sales alone in the United States were $964 billion USD, and it is expected that this number will rise by 3.4% each following year. With an online marketplace, businesses that create or sell German food or beverages can reach more people than just those in their own city or country. An online marketplace lets these producers and sellers reach customers in different parts of the U.S., like places where there may be a lot of demand for German food but not many places to get it.
The second reason is increased flexibility. When German food and drink vendors sell online, they have more freedom with how they run their businesses. Businesses can take orders at any time of the day or night and more easily adjust their offerings to match what customers want. This, in turn, makes it easier to attract and retain more customers, thus generating more sales.
Another reason is customer convenience. Online shopping is becoming more and more popular. As experienced during the COVID pandemic, we saw how important online shopping is and how much it continues to grow. Americans now expect direct-to-consumer sales with 96% of them now shopping online. Businesses that produce and sell German food and beverages should take advantage of this important marketplace. Having an online shop targeting Americans can help attract and keep customers who want German food but want to shop for it at home where it's more convenient.
Another big benefit is the reduction in overhead costs. Businesses can avoid the costs of running a traditional store by selling German food and drink online. This can include expenses like rent, utilities, and general maintenance. When selling online the business will also need less space to store and show off your products.
Lastly, German companies that make food and drinks can benefit from more people knowing about their brands. By selling food and drinks online, stores in Germany can build their brand and inventory awareness among customers, many of whom may not have known about a store in Germany before. Also, these online stores can use social media and online marketing to spread awareness about their store and products.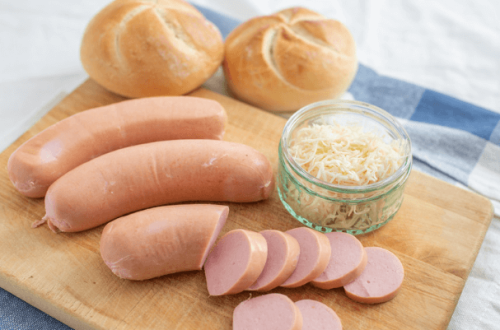 In order to commercially send food and beverages to the United States, producers and vendors need to know what steps to take to make sure the products get to their American customers. Here are a few steps that an online sellers should take to send food from German to the U.S.:
Compliance with U.S. Government Rules– The vendor must make sure that the food they send meets the rules set by the U.S. Food and Drug Administration (FDA) and the U.S. Department of Agriculture (USDA). They also need to have the necessary licenses and certifications needed to bring food into the U.S.
Packaging and Labeling– The seller must package the food in a way that keeps it safe during transport and meets government rules for labeling food for export. This means giving information like the name and address of the company that made the food, the food's ingredients, and post any allergens.
Customs Clearance– The seller must make sure that the food they are sending to the U.S. has all the paperwork it needs to get through U.S. Customs. This could be, among other things, an invoice, a prior notice, and a certificate of origin. German retailers shouldn't be afraid to sell to Americans because of the paperwork as there are now apps that simplify the process, like PriorNotify that automates US FDA prior notices and integrates with most e-commerce platforms.
Logistics of Shipping– The online seller will need to decide the best transportation for the food or beverages. When choosing a shipping method, they should think about things like how long it will take to get there, how much it will cost, and what at temperature the food or beverage needs to stay.
By doing these things, an online store can easily send food from Germany to the U.S. in a way that is safe and meets U.S. government requirements.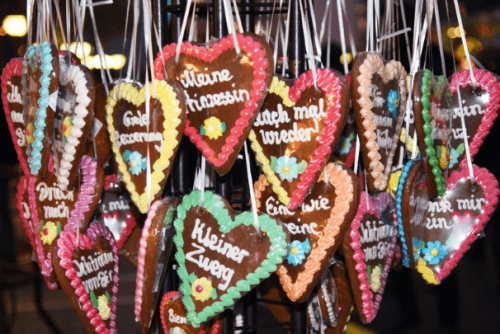 People in the United States are hungry for more German food and drinks. Americans love all kinds of German foods like German cookies, cheeses, and wines. German manufacturers and retailers can take advantage of this huge market by making and growing their online presences. This will help them grow their businesses and generate more revenue. There are steps to take to make sure that food and drinks can be exported successfully, and apps like PriorNotify can help to make this process an easy success.