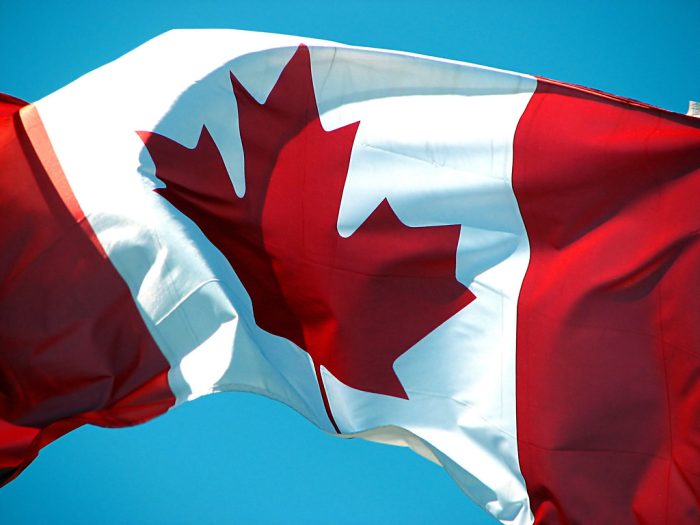 The United States and Canada have a close relationship shaped by shared history, geography, and economic ties. The two countries have a strong trade relationship, with goods and services trade between Canada and the United States in 2019 totaling over $700 billion. Canada's largest trading partner is the United States, and the United States' second-largest trading partner is Canada.

Canada is a major food exporter to the United States with annual exports totaling billions of dollars. Some of Canada's most important food exports to the United States include seafood, produce, dairy, meat products, and cereals and grains.
Beyond staples, Canadian food and beverages have become very popular in the United States.  Some crowd-pleasing favorite treats include:
Canadian Candies– Coffee Crisps, Smarties, Mackintosh's Toffee, and Caramilk are just a few candies found in Canada that are very popular with Americans. Americans visiting Canada frequently bring back these and other Canadian sweets.
Chips– Canada has some of the tastiest chips, whether pickle, ketchup, or all-dressed. They are not only very popular in Canada but in the United States.
Maple Syrup – Of course! Everyone knows that this sweet, sticky syrup is not only a staple of Canadian cuisine, but a favorite of Americans who use it as a topping for pancakes, waffles, and other breakfast foods.
Coffees and Teas– Canadian coffees and teas are very popular in the U.S. The best-known example is Tim Hortons. Timmie's is a staple of Canadian culture and is a popular destination for tourists visiting the country.
These are just a few examples of Canadian food and beverage goods that have become popular in the United States. Whether a sweet snack, savory chips, or a warm cup of coffee, Canadian treats are sure to satisfy cravings.

If you're a producer or vendor of Canadian food or beverages, whether candies, teas, cookies, sauces, or spices, expanding your business to hungry American customers is a very profitable and easy way to increase sales.
American consumers present extraordinary financial potential to Canadian food and beverage manufacturers and distributors. Offering Canadian food online to Americans can help a business expand its client base, improve customer satisfaction through shopping and shipping convenience, enhance operational and consumer flexibility, minimize administrative expenses, and boost brand recognition.
Access to a broader market is the primary argument for selling to Americans. In 2022, food sales alone (excluding beverages) totaled $964 billion, with an anticipated annual growth rate of 3.4%. By selling their products online, Canadian food vendors are able to reach a larger audience that extends beyond their country and community. An online marketplace enables suppliers to expand their customer base to all regions of the United States, including areas where there may be a great demand for Canadian food but few options.
Flexibility is the second reason. When they sell their products online, Canadian food and beverage merchants can be more adaptable. Companies are able to accept orders at all hours of the day and night and modify their offerings based on customer demand. Its adaptability permits the capture of additional clients and revenue.
Customer convenience is also a factor. As we have witnessed during the COVID pandemic, online purchasing has grown in popularity and necessity. Americans, 96% of whom shop online, expect direct-to-customer transactions. To attract and maintain customers, sellers of Canadian food and beverages can easily satisfy this existing and expanding need through online sales to Americans.
Another major advantage of online sales is the reduction in overhead expenses. By selling Canadian food and drink products online, businesses can avoid or reduce expenses associated with operating a physical store. These can include costs like rent, utilities, and maintenance. Moreover, online selling can reduce the amount of space required for inventory storage and display.
Lastly, Canadian food and beverage producers and retailers can benefit from greater brand awareness. By having an online American presence, Canadian food and beverage merchants can increase brand and inventory awareness among customers, many of whom may not have been aware of a store in Canadian before. In addition, these e-commerce merchants can employ internet marketing and social media to promote their items and acquire even more new customers.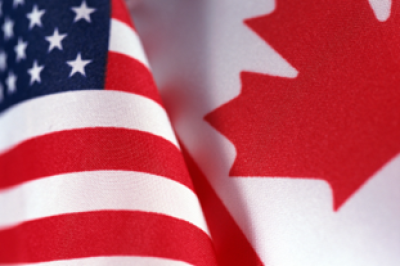 When sending foods or beverages to the United States, Canadian businesses must consider government regulations and requirements. In general, food items must be packaged and labeled properly, and the vendor will need to provide documentation to prove the food items are safe and meet the relevant food safety standards.
It is recommended to have a good understanding of the regulations and requirements for exporting food products. Here are steps the exporter should include in their planning:
Research Regulations- The producer or vendor must research and comply with the regulations and requirements for exporting food products from Canada to the United States. This includes requirements for labeling, packaging, and documentation. One key regulation not to be missed is the need to register the manufacturing facility where the consumable is produced.
Choose Shipping Method- The exporter must choose the appropriate shipping method for their food products, taking into consideration the size of the shipment, delivery time, and cost. Options include courier service and postal mail.
Package and Label Products- The food products must be packaged and labeled properly, in accordance with regulations and requirements. This includes properly packaging the food items to prevent damage during transit, labeling the packages with the name and address of the recipient, and providing information about the contents of the package.
Obtain Required Documentation- The exporter may need to provide documentation to prove the food items are safe and meet the relevant food safety standards. This may include a certificate of origin, a certificate of analysis, or a sanitary certificate such as a HACCP plan, or allergen statement.
Complete the Required Customs Forms- The exporter will need to complete the necessary Customs forms including prior notice. Prior notice is a requirement for shipping food and beverages into the United States. Prior notice is a notification to the Food and Drug Administration (FDA) that an article of food or beverage is being imported into the United States. The Prior notice requirement applies to all FDA-regulated foods and beverages, including dietary supplements. Information about the shipment, including the type of goods, weight, and value.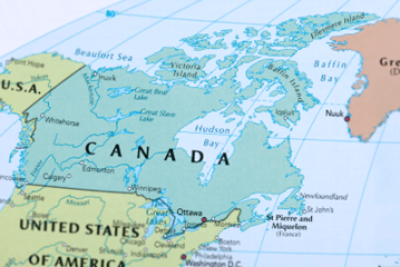 By following these steps, producers and merchants can send food or beverages from Canada to the United States. Please note that the regulations and requirements for exporting food products may change at any time. The exporter should be prepared to invest some extra time and effort into researching and understanding the regulations and requirements and to seek assistance from relevant authorities if necessary.
To make exporting easier, technology exists to automate the process, namely PriorNotify. PriorNotify automates US FDA prior notices. PriorNotify integrates with any and all e-commerce platforms (I.e., Shopify, WooCommerce, PrestaShop…), and will automatically generate and file a prior notice when an American customer makes a purchase. PriorNotify is secure and priced right to ensure international businesses can realize efficiencies and grow their business.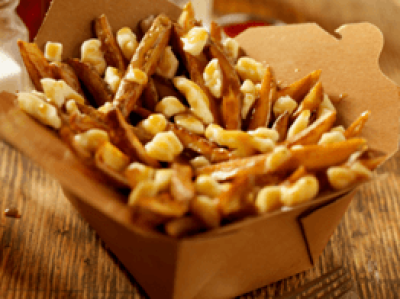 The American market is prime for Canadian food and beverage products.  Whether snack foods, tea, cookies, or cooking sauces, expanding into the American market can benefit Canadian businesses.  By taking advantage of the similar culture and common language, Canadian food and beverage producers and sellers can grow their business, add flexibility to their operations and create greater brand awareness. The high-quality products produced in Canada are in high demand in the United States, and the trade relationship is beneficial to both businesses and customers alike.