Spain offers many incredible food and beverage products from Iberico ham to Manchego cheese to Asturian ciders. Food and beverage products from Spain are in great demand due to their quality and uniqueness. In 2022, Spanish exports of food and beverage products totaled 19 billion euros which was an increase of 9.5% from the year prior. The European Union countries were the leading destinations for these exports.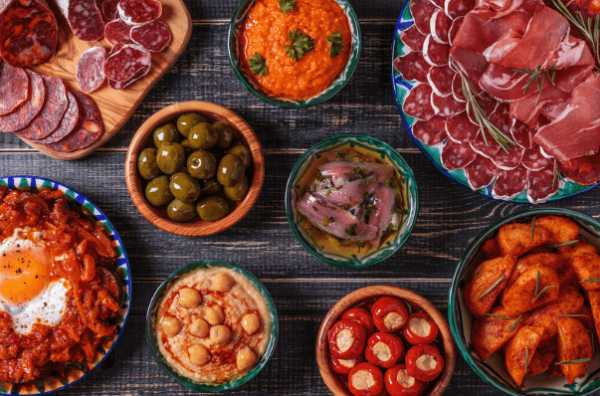 Outside of the EU, the United States remains a strong trading partner with opportunities for growth. Spanish cuisine has grown in popularity in the United States as more people have become interested in exploring the wide variety of flavors and dishes it has to offer. 
In recent years, Spanish cuisine has gained popularity in the United States. In numerous American cities, the number of Spanish restaurants and bars serving traditional Spanish cuisine and beverages is increasing.
Spanish ingredients such as Chorizo, Manchego cheese, and Spanish olives are now widely available in many American grocery stores, in addition to traditional Spanish dishes. An increasing number of Americans are incorporating Spanish ingredients and cooking techniques into their own home cooking
Spain is a significant exporter of food and beverages to the United States. According to data from the United States Department of Agriculture, Spain exported agricultural and food products worth approximately $1.7 billion to the United States in 2020. Some of the top items exported are wine, olive oil, cheese, seafood, and cured meats.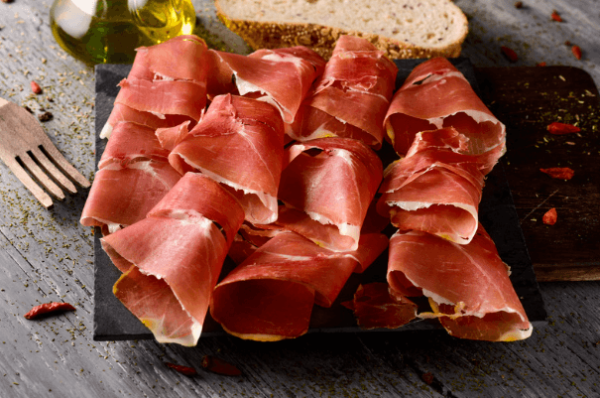 Popular Spanish Foods
Some of the more popular Spanish foods and beverages among Americans are:
Tapas- Spain is known as the birthplace of tapas which are small dishes or appetizers. Tapas are served either hot or cold and are typically shared with a group of people.  Some popular tapas are Tortilla Española, a traditional Spanish omelet made with potatoes and onions; Croquetas, fried dough balls filled with ham, cheese, or seafood; and Patatas Bravas, fried potato cubes or wedges that are served in a spicy tomato sauce.
Alcoholic Beverages- Spain is known around the world for its excellent production of wines and ciders. A few of the most popular wines are Rioja, a Tempranillo from the Rioja region of Spain; Ribera del Duero, another Tempranillo from the Duero River Valley; and Cava, a sparkling wine. Ciders from the Asturias region in northern Spain typically made from apples or pears are also enjoyed by many.
Sweet Treats- Spain offers some delicious sweets as well. Some of the popular offerings are Churros, fried dough pastries that are often enjoyed as a breakfast or dessert item served with a hot chocolate dipping sauce; Turrón,  traditional Spanish nougat made with almonds and honey; and Polvorones, crumbly shortbread cookies that are made with almonds and flavored with cinnamon or anise.  We'd be remiss if we did not mention Flan, Bunuelos, and Rosquillas as well.
 Cheeses- Spanish cheeses are revered all around the globe.  A few of the more popular ones are Manchego, made from sheep's milk and has a distinct nutty flavor; Tetilla, a creamy cheese made from cow's milk and has a soft, smooth texture; and Cabrales, a blue cheese made from cow's, sheep's, and/or goat's milk and that is aged in natural caves.
Cured Meats– Spain is known the world over for its quality cured meats. Some of the most popular cured meats are Jamon Iberico, a dry-cured ham made from black Iberian pigs fed on acorns; Chorizo, a spicy pork sausage made with paprika and garlic; and Salchichon, a cured sausage made with garlic and black pepper.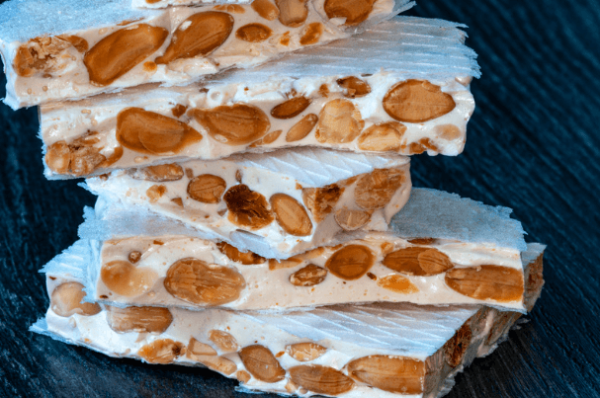 Why Sell to Americans
For producers and vendors of Spanish food or beverages, such as olive oil, cheese, jamon Iberico, or Turron, expanding business to hungry American consumers is a highly profitable and simple way to increase sales.
American consumers offer Spanish food and beverage makers and distributors a great business opportunity. Selling Spanish food online to Americans can help a business expand its customer base, improve customer satisfaction through purchasing and shipping efficiencies, increase operational and consumer flexibility, reduce administrative costs, and increase brand recognition.
Access to a larger market is the key reason for selling to the United States. In 2022, food sales (excluding drinks) in the United States reached $964 billion, with an expected annual growth rate of 3.4% in the years following. By selling products to Americans online, Spanish food and beverage businesses are able to reach a much larger audience. A digital marketplace enables suppliers to expand their consumer base to all parts of the United States, including those with a high demand for Spanish food but limited supply.
Adaptability is the second factor. Spanish food and beverage retailers are more flexible when they sell their items online. Businesses are able to accept orders at any time of day or night and adapt their services based on customer demand. The online business model permits flexibility which opens it up for additional customers and revenue.
Consumer convenience is another benefit for targeting Americans online. As the COVID pandemic has demonstrated, online shopping has grown in popularity and necessity. 96% of Americans shop online and they expect direct-to-customer transactions. To attract and retain customers, Spanish food and beverage sellers can easily meet this growing need through online sales to the United States.
Another key advantage of internet sales is the decrease in administrative costs. Businesses can decrease or avoid altogether the costs associated with running a physical store by selling items online. These expenses include rent, utilities, and maintenance. Moreover, internet retailing can reduce the amount of storage and display space needed.
Finally, Spanish food and beverage manufacturers and merchants can benefit from increased brand recognition. By establishing an online presence in the United States, Spanish food and beverage retailers can enhance brand and inventory awareness among customers, many of whom may not have been aware of a Spanish business previously. Moreover, these e-commerce retailers can use internet marketing and social media to promote their products and acquire even more new customers.

What to Consider When Sending Food and Beverages to the United States
When exporting food and beverages to the United States, Spanish enterprises must adhere to American laws and specifications. Generally, food items must be properly packaged and labeled, and the vendor must produce paperwork proving the food items are safe and comply with the applicable food safety regulations.
Understanding the norms and standards for exporting food items is highly recommended. The exporter should include the following phases in their planning:
Research on Rules– The producer or seller must conduct research on and adhere to the regulations and standards for exporting food goods to the United States. This includes labeling, packing, and documentation requirements. The need to register the manufacturing facility where the consumable is produced is a vital requirement.
Choose the Appropriate Delivery Method – The exporter must select the proper shipping method for their food items, taking into account shipment size, delivery time, and cost. Express service and postal mail are options.
Package and Label Goods – The food items must be appropriately packaged and labeled in line with legislation and criteria. This involves adequately wrapping the food products to prevent damage during transport, identifying the packages with the recipient's name and address, and providing information on the package's contents.
Acquire Necessary Documents – The exporter may be required to submit evidence demonstrating that the food items are safe and conform to the applicable food safety requirements. This may consist of a certificate of origin, a certificate of analysis, or a sanitary certificate.
Complete the Necessary Customs Forms The exporter must complete the relevant Customs paperwork, including prior notice of the shipment. Prior notice advises the U.S. Food and Drug Administration (FDA) that a food or beverage item is being imported into the United States. Prior notification is required for all foods and drinks regulated by the FDA, including dietary supplements.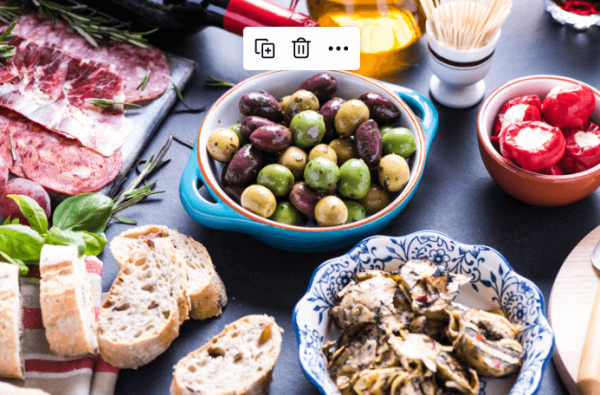 By following these steps, Spanish producers and retailers can ship food and beverages to the United States. It is important to note that export regulations and restrictions for food goods are subject to change at any time. The exporter will need to devote a little extra time and energy to researching and comprehending the legislation and requirements, and if required, seek guidance from the appropriate authorities.
A Tech Solution to Help
Additionally, there are tech solutions that can make this whole process much easier.  One such solution is PriorNotify. PriorNotify is an app that automates US FDA prior notices. PriorNotify integrates with all e-commerce systems (e.g., Shopify, WooCommerce, PrestaShop, etc.) and automatically generates and files a prior notice whenever an American client makes a purchase. PriorNotify is secure and affordably priced so that international food and beverage businesses can gain efficiencies and expand.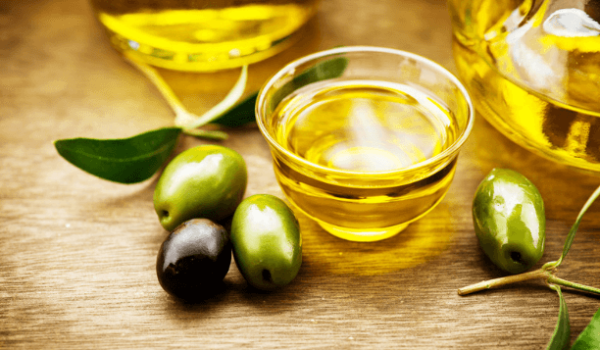 In Conclusion
Spain is a major player in the global food and beverage market, and American consumers hold its products in high regard. Spanish food and beverage products are popular among U.S. consumers and industry professionals due to the country's rich culinary traditions and high-quality ingredients. Spanish food and beverage producers and vendors can take advantage of this consumer demand by expanding into the US market.  All it takes is knowledge of sending food to the US, shipping coordination, and the use of technology such as PriorNotify to expedite the process.